I've been wanting to write about this romantic comedy Korean Drama but I've been really busy wrapping some things up before starting a new job and all, so I just couldn't find time to do so. The Undateables that came out earlier in May this year, even before Are You Human? and What's Wrong with Secretary Kim? (Are you sad that both of these Korean Dramas have ended?) were out.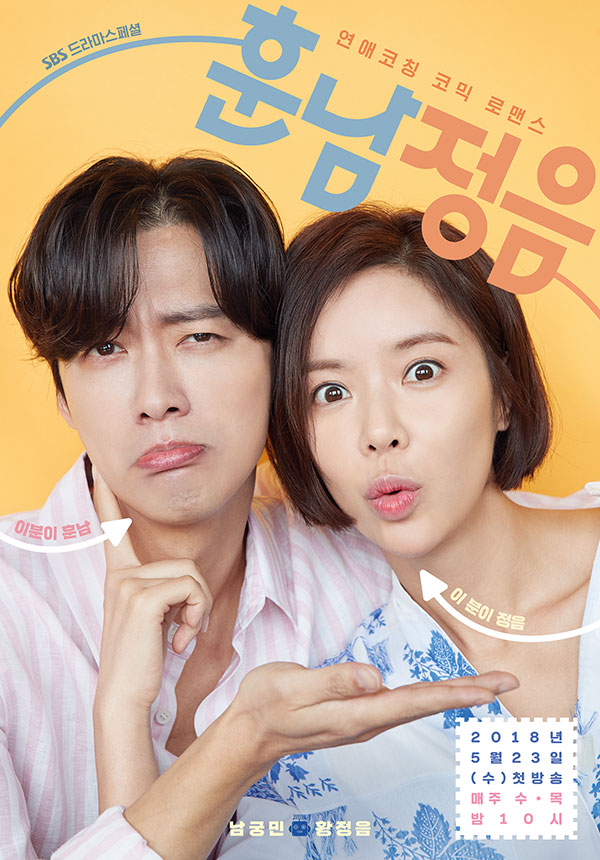 Cast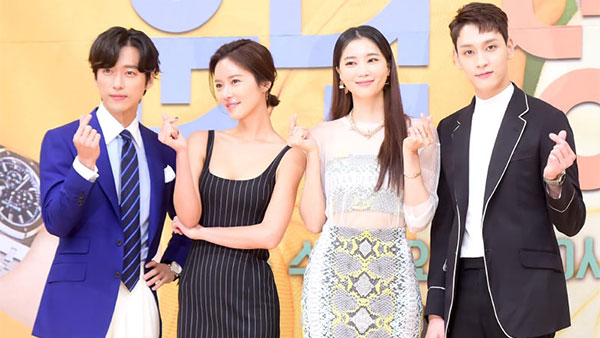 Left to Right: NamGung Min, Hwang Jung-Eum, Oh Yoon-Ah & Choi Tae-Joon
NamGung Min as Kang Hoon-Nam
I've never watched any Korean Dramas by NamGung Min but I know he is also in Chief Kim.
NamGung Min plays the male lead, Kang Hoon-Nam in The Undateables. He is the suave owner of Duke's Toy Gallery and a love guru who is an expert in love, theoretically only. That's why he helps his friend and is the secret writer of a magazine column that gives and shares dating tips with people.
It could be due to having a playboy father, a mother that passed on when he was really young and a deprived childhood, Kang Hoon-Nam doesn't believe in love and has never really experienced true love at the beginning, in The Undateables.
Hwang Jung-Eum as Jung-Eum
I know Hwang Jung-Eum from She Was Pretty where she starred alongside Park Seo-Joon. She Was Pretty is one of my favourite Korean Dramas of all time. Did you know there's even a Chinese remake of it starring Dilraba Dilmurat? Hwang Jung-Eum was also in Kill Me, Hill Me. I don't find her very pretty and she can be quite annoying at times (maybe just acting for the show's character) but there's something about her that makes her quite likeable on screen.
Hwang Jung-Eum is the female lead, Jung-Eum (I wonder why they chose the same name as her real name?) in The Undateables. The Undateables started with Jung-Eum abandoning her diving competition, getting dumped by her ex-boyfriend at the airport and making a scene. She quit diving ever since and is very scared of water so in order to survive and make money, she ended up working at a match-making company.
That's where Kang Hoon-Nam comes in, in exchange of getting a Tin Man figurine from Wizard of Oz that Jung-Eum has, to complete his toy collection, he helps her with The Undateables she is handling at work and helps them set up dates. Needless to say, they end up falling in love and dating each other.
Choi Tae-Joon as Choi Joon-Soo
Did you know Choi Tae-Joon is Park Shin-Hye's boyfriend in real life? I'm not sure if they are still together now though. I find Choi Tae-Joon underrated, I know he was in Suspicious Partners and in the short Korean Drama, Exit. Hope to see him more in other Korean Dramas.
Choi Tae-Joon plays the second male lead as Choi Joon-Soo, a childhood friend who basically lived and grew up with Jung-Eum and her father. They are close like siblings and Choi Joon-Soo knows everything about Jung-Eum, her likes and her dislikes. He is a sensitive, protective and good-looking doctor, more like a physio therapist. In The Undateables, a magazine gave him the title of 'Man Every Woman Wants'.
At certain point while growing up, Jung-Eum confessed her feelings for Choi Joon-Soo when they were young but was kiddingly brushed off by him. It's only when Jung-Eum was starting to like and date Kang Hoon-Nam that he realized he has feelings for her too. Will it be too late? Watch out for the rivalry between the men, Kang Hoon-Nam and Choi Tae-Joon over Jung-Eum, it is very funny and entertaining.
The Undateables OST
The Undateables actually reminds me a lot of the Korean Drama, She Was Pretty. I find them similar, the genre, vibe of the show, even the songs in the OST. I really like.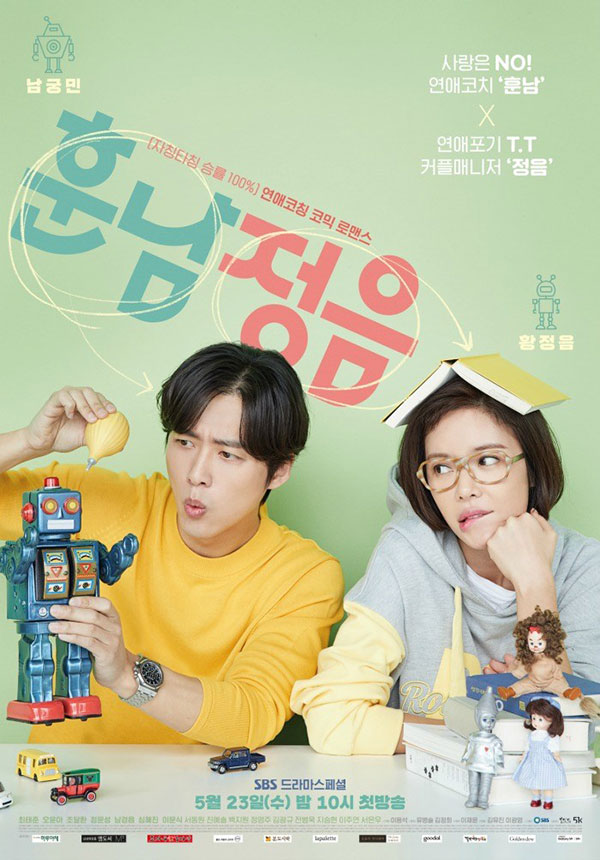 The Undateables has finished airing and you can find its completed episodes on VIU.
Episodes: 32