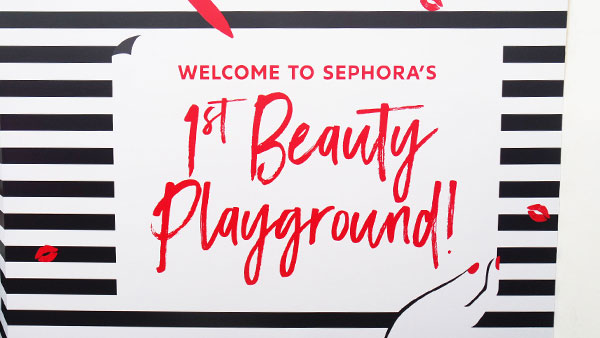 I've actually already written a detailed article of the Sephora Playhouse on Alvinology.com and if you're interested, you can read it here. I took a lot of photos and I thought I'll publish a blogpost and share them here on my own blog as well.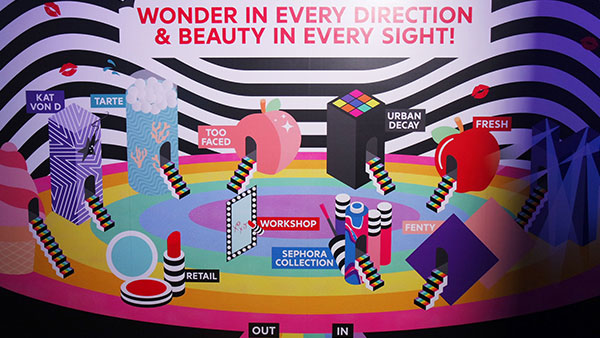 In celebration of 10 years of beauty, Sephora brings 10 days of fun in its first and biggest beauty playground in Singapore, the Sephora Playhouse. The thing I enjoyed most was exploring the 9 individually themed rooms – custom-built, inspired and brought to you by your favourite beauty brands. Each room represents one brand is fully interactive, on-trend and has a striking and distinct aesthetic theme that relates creatively to beauty and delivers physical fun interactions. There were many insta-worthy photo taking opportunities.
Sephora Collection

Celebrating the abundance and fun of the Cream Lip brand, the Sephora Collection space features a life-sized Lip Tube to pose in after you enjoy a complimentary lip-over from Sephora's beauty advisors, as well as take the steps up and slide down the mini Sephora Collection Cream Lip Slide.
Fenty Beauty

Step into a place of mysticism and exotic flavours, a dream-like world where one is surrounded by thousands of 'diamonds in the sky'. Fenty Beauty by Rihanna's universe invites guests to lounge and indulge in a majestic Moroccan mood, in honour of Fenty Beauty's new Moroccan Spice Eyeshadow Palette, check it out in life-size.
Estée Launder

Experts agree that blue light is increasingly becoming a cause for concern, with damaging effects on the skin, especially from close-range blue light (e.g. your favourite midnight IG scrolling). This results in the first signs of ageing now appearing around the eyes. With your life being exposed to so many kinds of pollution, including Blue Light from your many screens and devices, rest assured that Estée Launder is here to save the day with their newest innovation in skincare, the Advanced Night Repair Eye Supercharged Complex. Navigate through the blue light prismatic mirror maze with quotes along the way, leading you to find your sparkle again.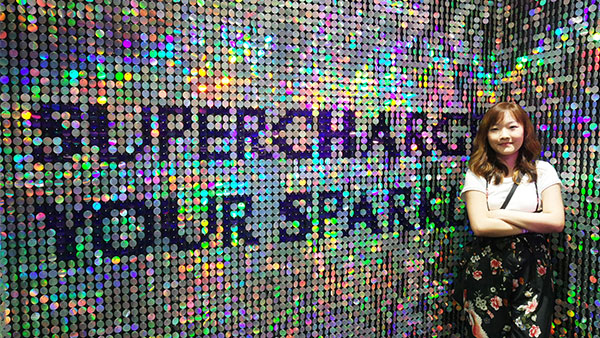 Fresh Beauty

The Fresh Beauty kitchen of your dreams is a welcoming space where all Fresh ingredients come to life. Re-imagining a classic setting, the Beauty kitchen playfully celebrates freshness with an abundance of overflowing natural ingredients. Everything is in Fresh sky blue, an iconic colour of the brand, fills the entire space, representing the spirit of endless possibilities. Go on an indulgent and sensorial journey as you sample products made from Fresh's signature ingredients.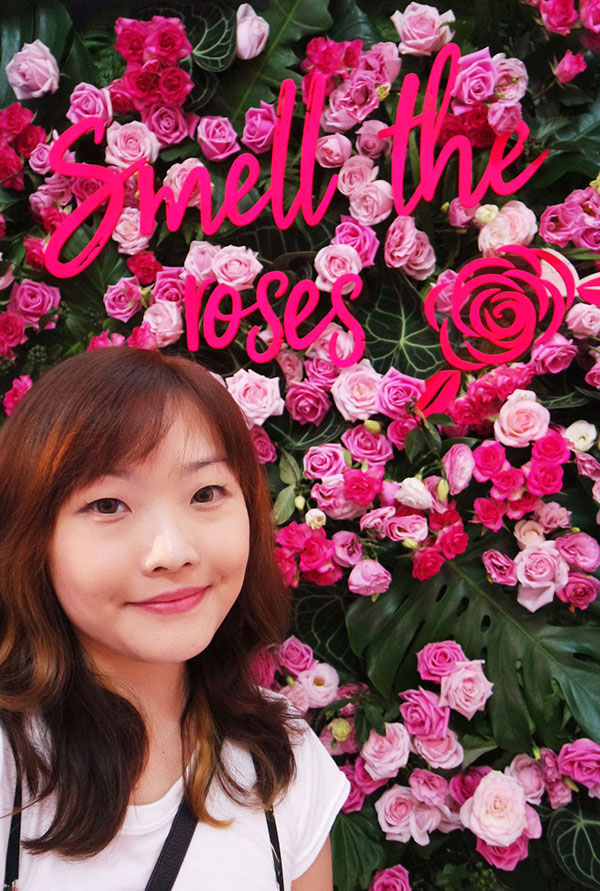 Urban Decay

When it's time to grab your carry-on and dash off to the next big adventure, you'll want to pack light. Enter Urban Decay's Bouncy Palette Room, inspired by their new Born to Run Palette. Here, the colour squares are literally bouncy because they are trampolines.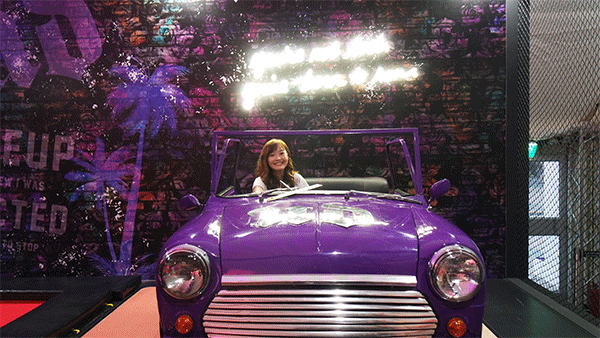 Too Faced

It is dreams and peaches abundant within the Too Faced Peaches & Cream area. It's not just a picture-perfect setting made for your #OOTD – with Too Faced's signature scent released at the push of a peach, you will smell and look peachy all day long.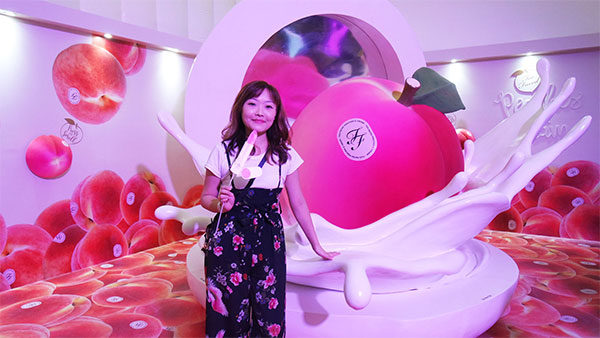 Tarte Cosmetics

Revel in Tarte Cosmetics' eco-chic and cruelty-free philosophy in their Rainforest of the Sea Underwater World. Jump into a paddle ball pit pool and take an insta-worthy picture which serves up a cool optical illusion of being leagues under the sea, replete with marine algae and flower extracts.
Kat Von D

Celebrating the brand's most sensational products for artists, poets and lovers alike, Kat Von D encourages visitors to fall in love with the artistry of makeup, from beginners to makeup junkies to pros in this room full of its signature products and inspirations.
Benefit Cosmetics

I Scream Beauty is a girly-pink, true American diner and ice cream parlour, with a ball pit to rest in while you enjoy your Benefit-inspired ice cream and coffees. You will also get to enjoy the tech-integrated brow-bar and retro-lovin' features.
Pose & Win
Strike a pose in any three of your favourite Sephora Playhouse rooms, post and caption the pictures on Instagram with the hashtag #SephoraPlayhouse. The 10 most creative submissions will win a limited-edition Sephora Playhouse curated gift set that includes full-sized products from all participating brands. Contest runs from 21 to 29 July 2018. Terms and conditions apply.
Free WIFI
There's also free WiFi, a service supported and provided by MyRepublic for all guests so snap away, upload and share the many insta-worthy photos you have taken while you are there.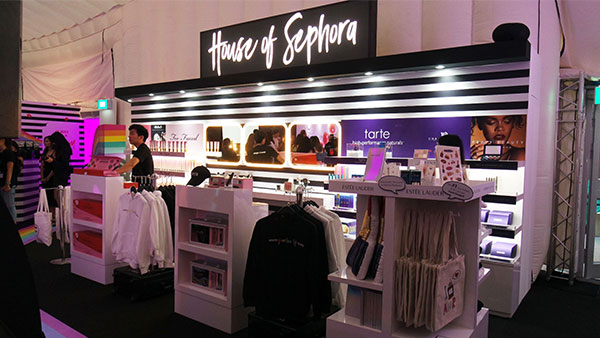 Other than taking insta-worthy photos at the 9 thematic rooms, there are lots to see, do and get at the Sephora Playhouse, from exclusive launches, deals & steals, limited edition merchandise, to fun workshops and meet-and-greets.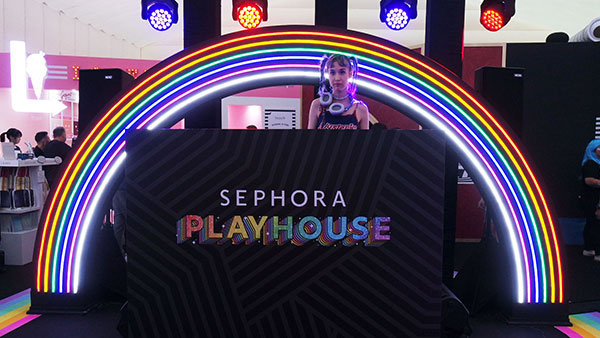 DJ Yuka Mizuhara playing at the Sephora Playhouse opening party.

Please support by giving this video a LIKE & SUBSCRIBE to my YouTube channel. Thank you! 🙂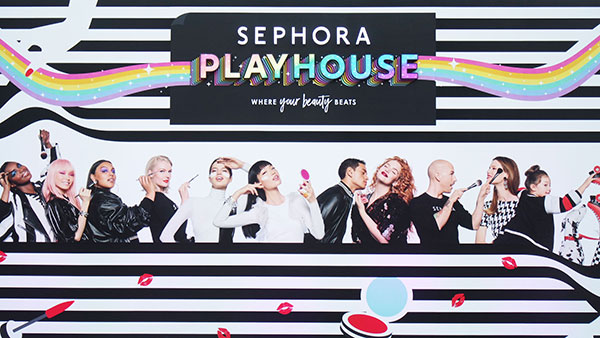 The Sephora Playhouse is open exclusively to all Sephora Beauty Pass members from 21 to 29 July 2018, 12pm to 10pm daily at Ngee Ann City, Civic Plaza. Sephora Gold members get to enjoy priority access, and friends & family of Beauty Pass members are also welcomed.
Not a Sephora Beauty Pass member yet? Register to become a Sephora Beauty Pass member in-store with your first purchase, on-app or online here. Beauty buffs, makeup maniacs and skincare savants, what are you waiting for? Sign up for and reserve a Sephora Playhouse session here.
It wouldn't be Sephora without amazing beauty products up for grabs. Be one of the first 500 guests to arrive and visit the Sephora Playhouse and receive a surprise goodie bag (this may have been fully redeemed by now). And also look out for the Sephora Lucky Dip in the Sephora Playhouse for all to enjoy, stand to win vouchers, samples, products from Sephora's favourite brands and even a Dyson hairdryer!
GIVEAWAY
I'm also giving away a limited edition merchandise, the Sephora Playhouse Hoodie on social media, the contest is on both my Instagram & Facebook page as follow: