Today's beauty product review is on one of HERA's skincare products, their bestseller, the HERA Cell Essence.
HERA is a leading luxury K-Beauty brand that aims to spread the special unique charm of the modern Korean women. Seoulista is the muse of HERA, representing the exceptional beauty of modern Korean women who are fashionable, elegant, confident and passionate. They are the style icons of K-Beauty as well as the beauty messenger leading trends in Asia.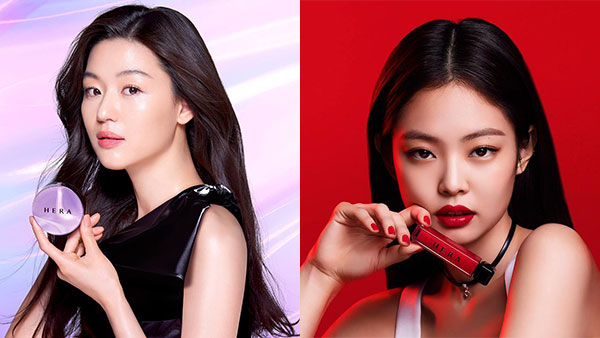 If you have seen the HERA ads, the brand is fronted by Korean actress, Gianna Jun (left) and Jennie Kim (right) from Blackpink.
What is Skin Desertification?
As we age, we will experience a number of skin aging problems, including dry, tight, and rough skin with the gradual build up of dead skin cells. This is not just a simple dryness in the skin, but the aging of skin's constitution. It expands from one area to the entire face, and this is called Skin Desertification.
Many people have the misconception when it comes to dry skin is that it lacks water, and the solution to it, is to provide water. But desertified skin on the other hand does not lack water but the capability to hold water, that's when irrigation facilities play a big part.
How do you know if you have desertified skin?
Your skin used to be fine even when nothing was applied after washing, but now it feels very dry.
You've gotten a good number of hours of sleep and have slept well but your skin still feels tired and rough.
Skin that is damaged from sleeping late or staying up all night does not heal back fast or easily as before.
You've been applying anything and everything you could but your skin condition still looks bad.
Your makeup does not apply well and looks bad & flaky.
Your skin still looks dull and dark despite applying makeup.
HERA Cell Essence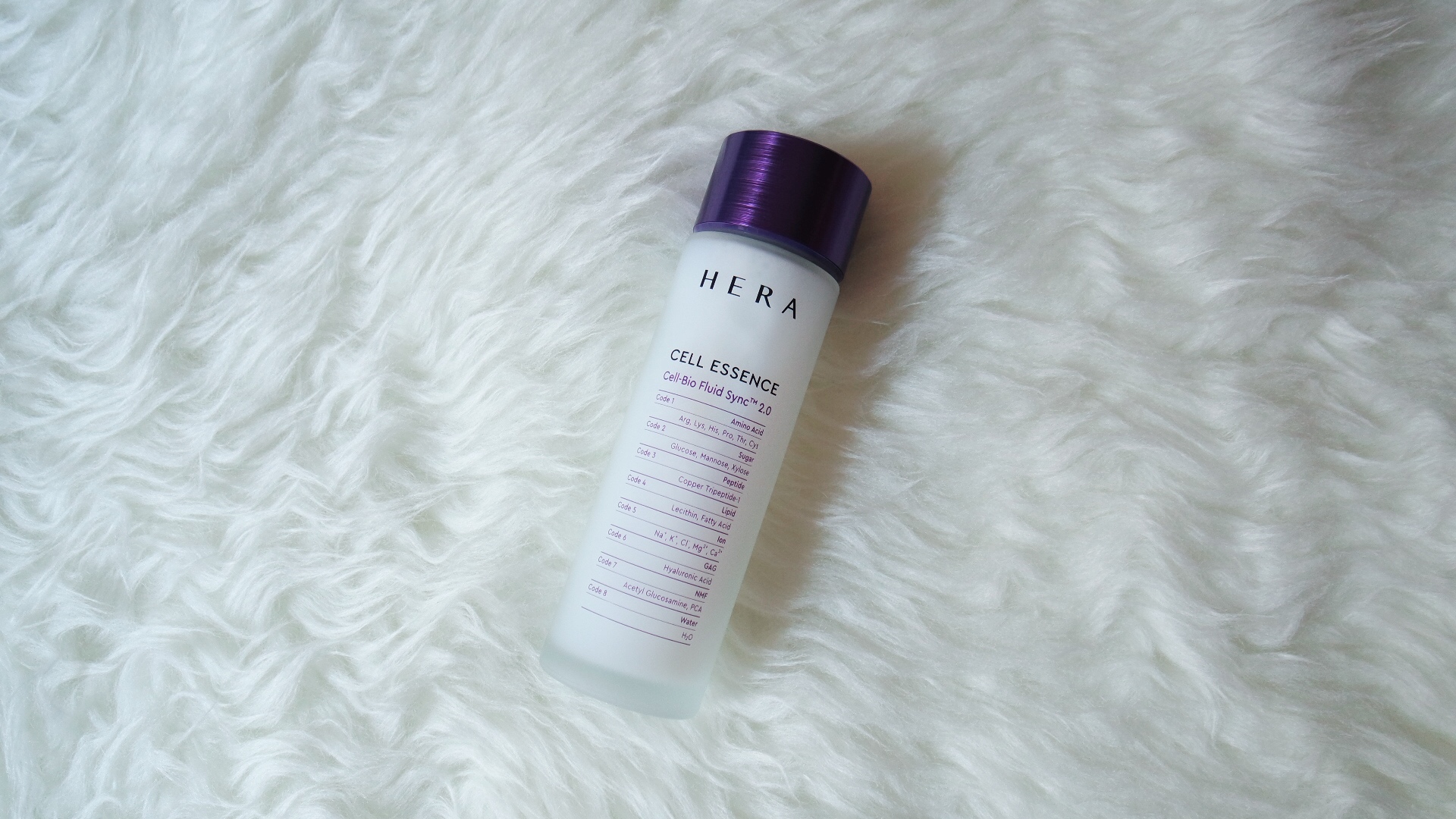 The solution to desertified skin? Activate and vitalize desertified skin with the HERA Cell Essence, a pre-water essence that prevents Skin Desertification and moisturizes skin for a bright, dewy and translucent complexion, known as Glass Skin. It is suitable for all skin types.
The HERA Cell Essence features the Cell-Bio Fluid Sync™ 2.0, an upgraded version from Cell-Bio Fluid Sync™, a more innovative technology that enables the maintenance and energy activation in the skin. It is a Body Fluid Planting System that fills and locks in body fluid and contains 8 strong skin-activating ingredients that reinforce the underlying power of the skin, its sources, providing skin with nutrition and ultimately preventing Skin Desertification.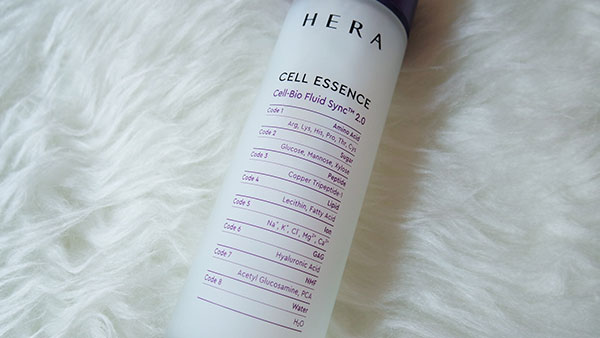 The HERA Cell Essence contains 8 essential vital nutrients in body fluid composition.
| | Skin Activator | Purpose | Efficacy |
| --- | --- | --- | --- |
| Code 1 | Amino Acid | Moisturizing | Skin Evenness |
| Code 2 | Sugar | Energy | Transparency |
| Code 3 | Peptide | Revitalizing | Skin Brightness |
| Code 4 | Lipid | Barrier | Firming |
| Code 5 | Ion | Balancing | Moisturizing |
| Code 6 | GAG | Network | Resilience |
| Code 7 | NMF | Water Binding | Moisturizing |
| Code 8 | Water | Water | Skin Hydration |
Directions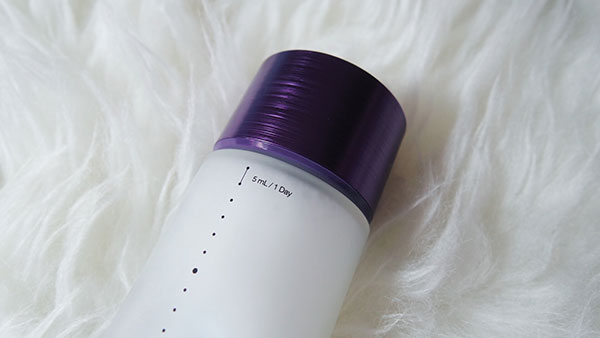 The HERA Cell Essence has these dotted markings on the bottle that help you gauge the amount of essence to use daily. One thing to note about the HERA Cell Essence bottle, i'm not sure if it's because i didn't tighten the cap after every use but it keeps leaking.
The HERA Cell Essence is used as the first step in the skincare routine after cleansing your face. It should be applied twice daily, about 2.5ml per session, once in the morning and once in the evening. In the morning, you can awaken the rhythm by tapping it into the skin lightly with your hands.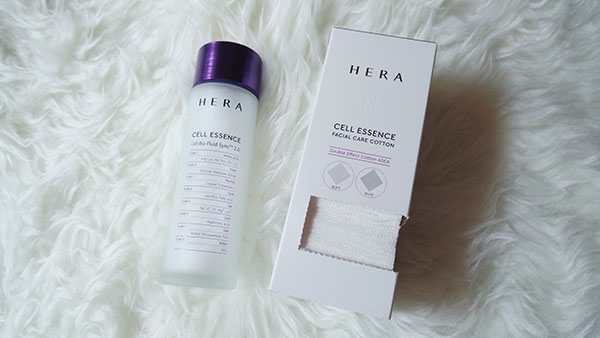 And in the evening, you can carefully clean your face using it together and with the help of HERA's Double Effect Facial Cotton Pads. The HERA's Double Effect Facial Cotton Pads come together in the box when you get the HERA Cell Essence. They are cotton pads with really good quality!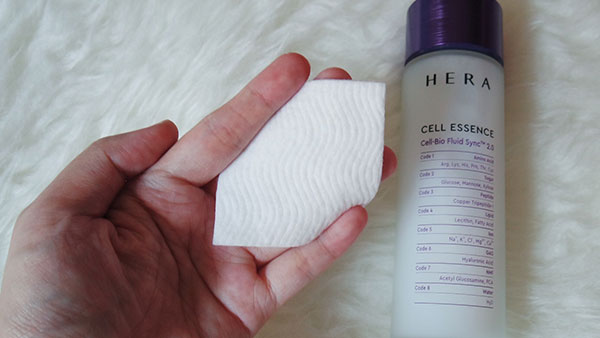 The Wave-patterned side is soft and gentle, use it when you want to keep your skin clean along with skin texture.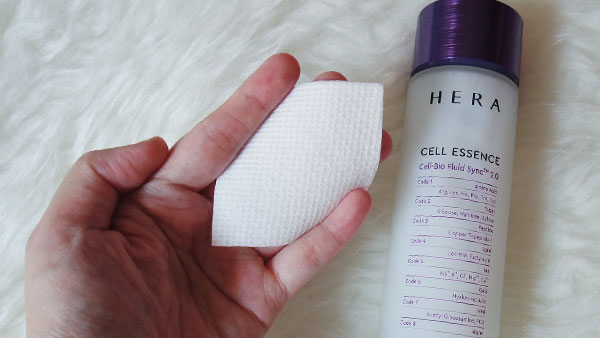 And on the other side is the Mesh-patterned side, it helps remove dead skin and dirt that is accumulated over the day. I find it quite effective for removing dead skin and cleaning leftover dirt but I don't recommend using this side of the cotton pad every day. The surface is quite rough, like a scrub, it hurts a little if you use too much force, perhaps you can use it once in a few days.
Review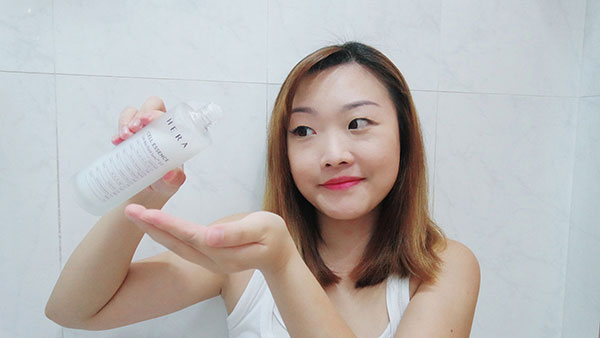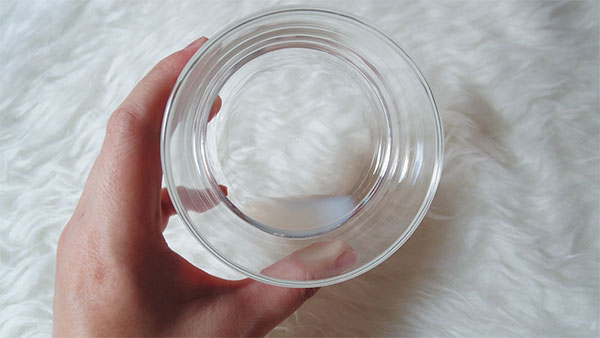 The HERA Cell Essence is a milky-white liquid essence with a light and refreshing floral scent that is quickly absorbed by the skin.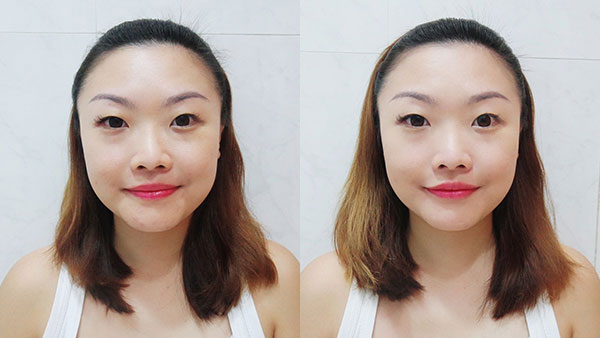 Before (left) & After (right) using the HERA Cell Essence for about a week.
I noticed that there is a brightening and lightening difference in terms of facial color tone after using the HERA Cell Essence. I also noticed that after using it, skincare products (like serums or moisturizers) that i apply after, are absorbed more easily into the skin. I guess it's because of this better absorption and holding of water that my skin feels a little more supple and radiant than usual. But i feel though the HERA Cell Essence helps improve the capability of the skin to hold water, you still have to use a good serum or moisturizer after to provide the skin with the hydration and nutrients it needs.
Redeem & Try It On Sample Store
Would you also like to try achieving Glass Skin with the HERA Cell Essence in 6 days? You can now redeem a HERA Cell Essence sample (30ml) on Sample Store, a tryvertising platform where you can get FREE samples, i'll provide the link here. Every HERA Cell Essence sample also comes with the hydration test strips to help you measure the before and after results. Redeem it, try it, and then share with me what you think of the HERA Cell Essence! #MyGlassSkinEssence