The much anticipated Are You Human? Korean Drama whose trailer came out way earlier at the beginning of this year is finally airing now. The sci-fi storyline of robots, AI and interaction with humans really interest me. I heard it is one of the most expensive Korean Dramas ever produced, costing a whopping ₩10 billion.
Are You Human? starts with a mother, Oh Laura played by Kim Sung-Ryoung forcefully separated with her young son by her father-in-law, Nam Gun-Ho played by Park Young-Gyu after the sudden and mysterious passing of her husband. She is also a doctor who specializes in robotics and artificial intelligence. Over the years, the longing for her son has resulted in her building robots (Nam Shin I, II & III, each version better than the one before) at different stages that look exactly like her real son.
Seo Kang-Joon as Nam Shin & Nam Shin III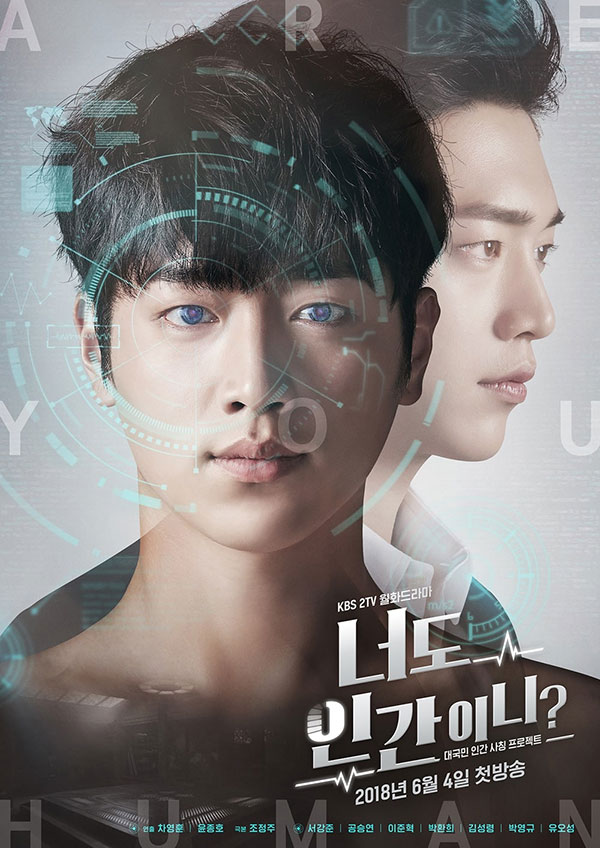 Seo Kang-Joon plays the real Nam Shin and the robot Nam Shin III in Are You Human?. The real Nam Shin is the heir of a conglomerate, PK Group and portrays himself as a rich, rude and reckless playboy while the robot Nam Shin III is really smart, resourceful, kind and helpful. I feel that it is a challenge when an actor has to play two different roles in the same show, take for example as twins or like in this case and so far, Seo Kang-Joon has been able to do it quite well. You can really see the difference in the personalities of the two characters in Are You Human?.
The real Nam Shin got hit by a truck when he went to Czech Republic to look for his mother. While the real Nam Shin is in a coma and recuperating, Oh Laura tasked Nam Shin III to go to Seoul in place of the real Nam Shin to help him protect his position in the company. With the help of Nam Shin's assistant, Ji Young-Hoon played by Lee Joon-Hyuk, Nam Shin III underwent training to become more like the real Nam Shin in the way he acts, talks and behaves.
Kang So-Bong played by Kong Seung-Yeon is the real Nam Shin's bodyguard whom he set up and fired. Kang So-Bong is suspicious and noticed the difference between the Nam Shin before he left Seoul and after he came back from Czech Republic. She is kind of annoying now, acting as a spy for Seo Jong-Gil and trying hard to be close to Nam Shin (who is actually Nam Shin III). I guess she will later develop feelings for Nam Shin III. I can't wait to watch the part where she discovers Nam Shin is Nam Shin III and that he is a robot.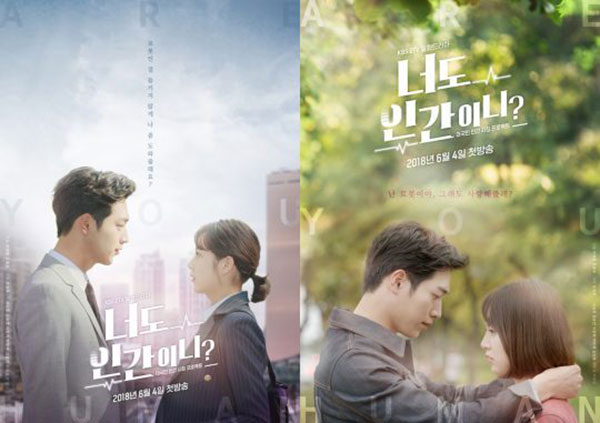 Cast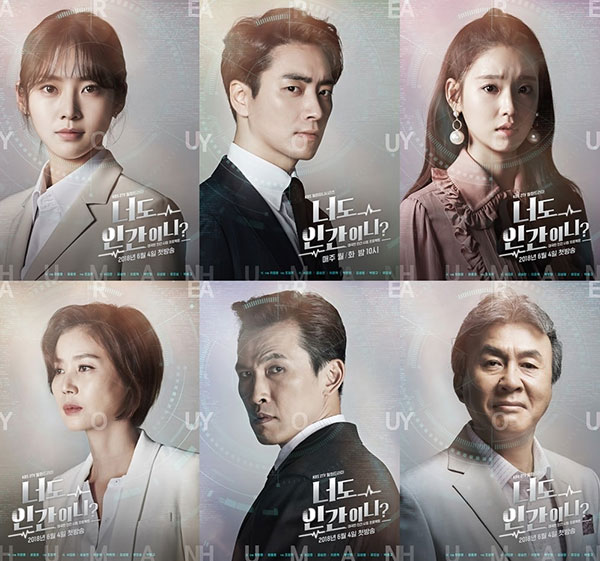 Top Left to Right: Kong Seung-Yeon as Kang So-Bong, Lee Joon-Hyuk as Ji Young-Hoon, Park Hwan-Hee as Seo Ye-Na
Bottom Left to Right: Kim Sung-Ryoung as Oh Laura, Yu Oh-Seong as Seo Jong-Gil, Park Young-Gyu as Nam Gun-Ho
At first I thought the antagonist of Are You Human? is Nam Shin's grandfather, Nam Gun-Ho but if you watch on, you will realize it's actually Seo Jong-Gil played by Yu Oh-Seong. Seo Jong-Gil is motivated to get rid of Nam Shin and wants PK Group to himself. He has many crafty and scheming plans up his sleeves, I think including planning and setting up so that his own daughter, Seo Ye-Na played by Park Hwan-Hee is Nam Shin's fiancée and I am very sure he has something to do with Nam Shin's father's sudden death years ago.
Are You Human? OST

Love by LYn (린), Hanhae (한해)
I like the Are You Human? OST a lot as well.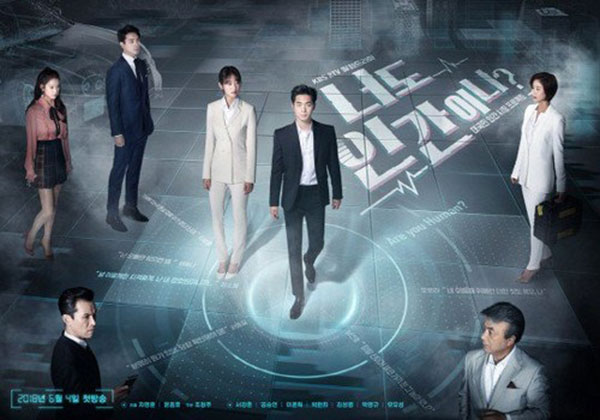 Four new Are You Human? episodes come out every week on Tuesdays & Wednesdays on VIU.
Episodes: 36
#VIUdramaCup Flash Contest